SPOTLIGHT ON…
Guts4Life IBD Wellbeing tool
Designed to help you to see how well you are managing your IBD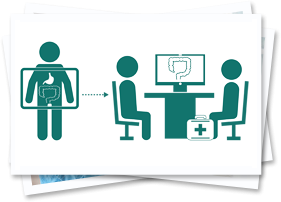 Worried About
Bowel
Problems?
Do you have constipation, diarrhoea, blood in the stools or pain in the stomach? Find out if your symptoms are similar to those of IBD
IBD and
WORK
Use our IBD Work Planner to get individualised recommendations for coping with IBD, for you and your employer
STUCK TO THE BOWL? Probably missing out on life.
What is Inflammatory Bowel Disease? Learn More!
Something is Happening Here - MY IBD PAL IS NOW AVAILABLE ON APP STORE!